November 22, 2021
Categories:
Curated
,
Design Tips
,
Factoid
,
Social Media
This glitter & bokeh shot has us ready for those upcoming Holiday Parties! While the whole image feels lively and energetic, the color scheme is surprisingly subdued without that bright, hot blue (as you can tell with these swatches). Follow us on our Instagram account @mancecreative to beautify your feed with more daily color inspo and see some of our latest client work!
October 20, 2021
Categories:
Factoid
,
Mance Creative Our Services
,
Web
Having a mobile-friendly website these days is a must! We updated the website for Grand Entrances for a seamless browsing experience on all mobile devices with a fresh new look: a modern color palette, custom fonts, and typographies. The site also features new photos of their products (which can be easily linked to social media!) Check out Grand Entrances' website at grandentrances.com
October 12, 2021
Categories:
Brand Creation
,
Concept Development
,
Design Tips
,
Factoid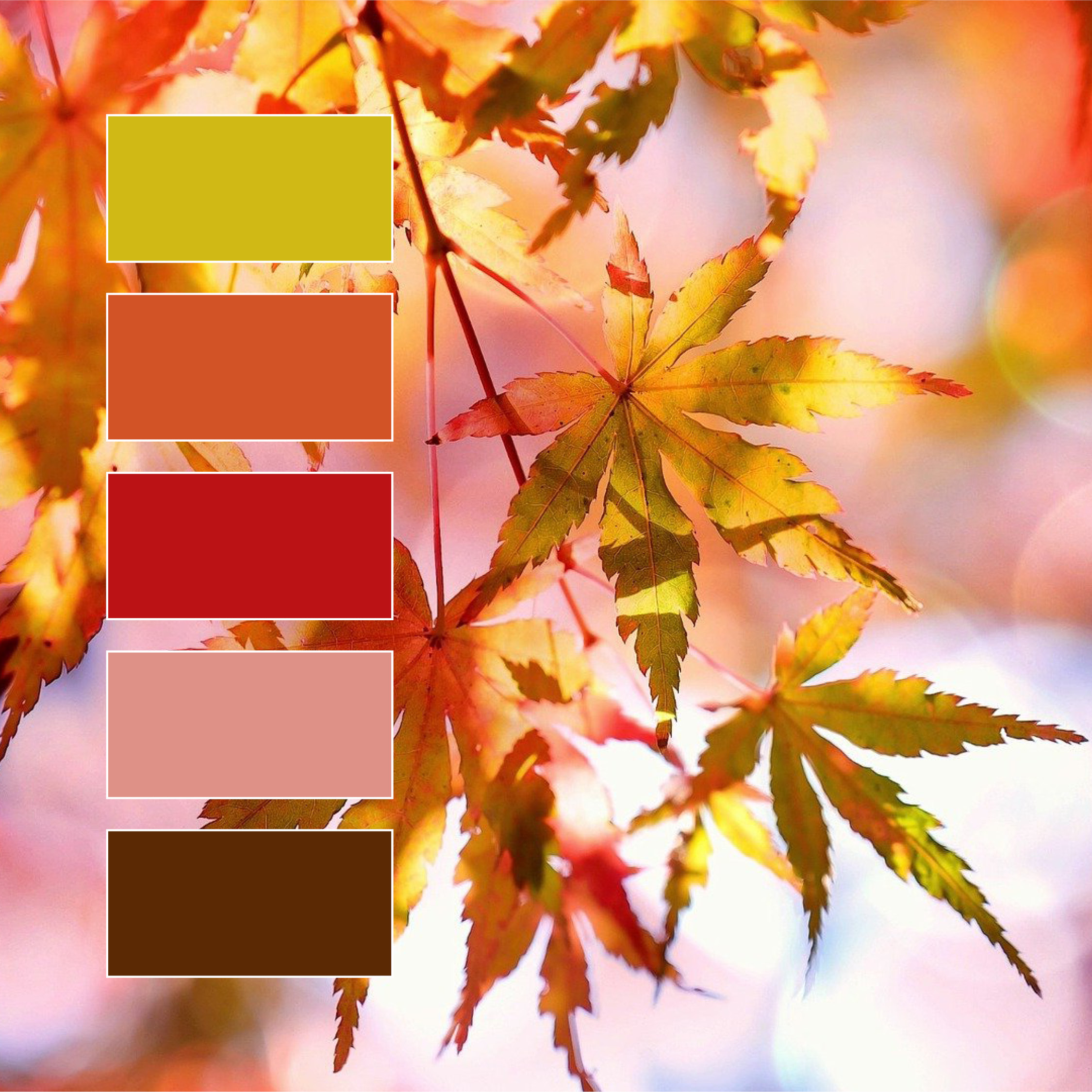 Fall is in the air!
Every year, we fall back in love with fall 🍂 The trees' changing colors offer a beautiful new color palette with each passing day, the above being one of our all-time favorites (red AND chartreuse?! Woah!) What are some of your favorite fall colors?
June 30, 2021
Categories:
Brand Creation
,
Concept Development
,
Design Tips
,
Factoid
We love this color palette! While its made of mostly greens, a wide variety of shades and hues provides plenty of diversity and interest to the overall image. The bright camel and dusty white create strong contrast with the chosen greens, with each color sharing a subdued quality that highlights the natural harmony of the composition.
While green is on the cool end of the spectrum, its "temperature" is unique due to its status as a secondary color between two primaries; yellow and blue. This means the temperature of a green hue will vary greatly depending on which primary color … Read More
June 22, 2021
Categories:
Brand Creation
,
Concept Development
,
Design Tips
,
Factoid
Why Green Should Be Your New Favorite Color!
The next color in our Design Tips: Color Themes series is our personal favorite; GREEN! Okay, maybe we're a little bias, but there's a good reason our Creative Director [Michael Mance] chose a monochromatic green color palette for Mance Creative. "Men tend to like cooler colors while women tend to like warmer colors. The color that they both agree on is green." So, green was chosen to appeal to the widest possible audience. In addition to being equally eye-catching regardless of gender, green communicates balance, freshness, and innovation — All qualities we … Read More
June 2, 2021
Categories:
Factoid
Did you know that the Pantone color of the year is Illuminating Yellow and Ultimate Gray? Yellow symbolizes happiness while Gray stands for strength and a solid foundation. These two colors combined give us the feeling of HOPE this year. Color has power and can be used in your branding strategies to evoke a certain mood, capture your audience's attention, or show off your brand's personality!