September 6, 2021
Categories:
News
Tags:
holidays
,
labor day
Happy Labor Day!
From everyone at your favorite design team.
July 4, 2021
Categories:
News
Happy Independence Day from all of us here at Mance Creative!
January 1, 2021
Categories:
News
New years are for new ideas! We can't wait to help you make 2021 your best – and most creative – year yet.
From all of us at Mance Creative, HAPPY NEW YEAR!
November 26, 2020
Categories:
News
September 17, 2020
Categories:
News
By Michael Mance, Owner/President – Mance Creative, Inc.
Right now, many companies of all sizes are experiencing loss of business due to quarantine restrictions.  It has become necessary for some companies to reduce or reorganize staffing and hours.  As it turns out, many business owners and managers are doing more of the work themselves and don't feel like they have time for luxuries like business development.
If you are a business owner like me, or perhaps an organization leader, you probably have a lot more work to do and are working harder than ever before just to keep things moving … Read More
April 4, 2019
Categories:
Leadership
,
Management
,
Mance Creative News
,
News
,
Podcast
,
Uncategorized
Karl Bimshas – A new "Leadership Spotlight" interview on the Reflections on Leadership podcast.
We speak with busy professionals in various stages of their career and along different paths of their leadership journey.
In this episode, Michael Mance, Owner and Creative Director of Mance Creative, a visual branding and graphic design agency, specializing in all forms of print and electronic media.
Check it out wherever you listen to your favorite podcasts.
https://anchor.fm/karlbimshas/episodes/Leadership-Spotlight-Michael-Mance-e3gbhu
#leadershipspotlight #smallbusiness #graphicdesign #agency #leadership #rol #management #podcast
April 12, 2017
Categories:
Curated
,
Factoid
,
Logo
,
News
Here is an interesting article detailing controversial brand designs and redesigns.  Some things to consider before launching a brand:
April 12, 2017
Categories:
News
,
Web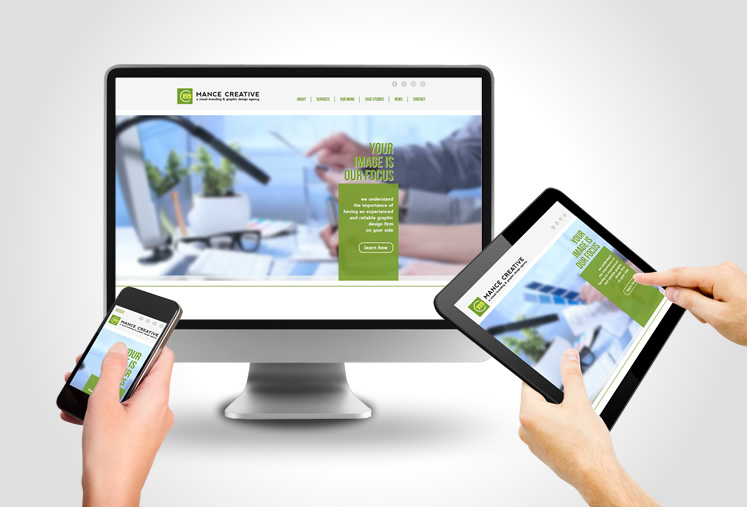 It has been a long time coming!  We at Mance Creative have launched our new and vastly improved website for 2017.
Using the latest in website technology, HTML5 and CSS3, our new website is built on the WordPress platform which allows us to incorporate powerful new features.  Among the great new features, is that our website is now fully mobile responsive. That means the website will adapt and look great on your mobile device.
Another wonderful and new feature we have added is a blog.  Click on the News section of the website to read about the latest happenings in … Read More